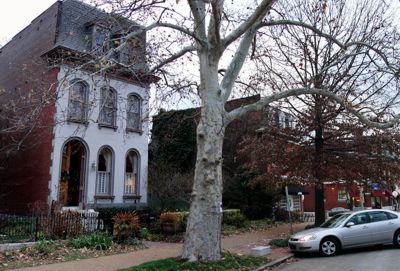 On December 10th, 1982, I said "I do" and married Dawn Horne from Trenton, TN. The ceremony was short and sweet and official. We were wed in Faith Baptist Church in the sight of family and friends and God. We made vows to care for each other through good times and bad times. The ceremony was conducted by a mentor and close friend, Zane Edwards. We were in love and did not have a lot of money to take an extravagant honeymoon trip to an exotic place but we were married and committed to each other.
30 years later we are still committed to each other! We have beat the odds of the national divorce rate and the many unhappy endings of broken families. I am thankful for this and I am still in love with my wife. The years have not always been the seemingly perfect "Ward and June Cleaver" scenario. Honestly, very few marriages are. A successful marriage entails love, commitment, patience, sacrifice and last but not least… work. If you are reading this and you have some sort of soap opera notion of finding the perfect "soul mate," remember this… in those same soap operas, marriages are engaged in and dropped at the whim of the screen writer. The secret of a long loving marriage is to do your best to found it on the principals found in the Bible. If you do things as God has designed, you will make it just fine.
Dawn and I have had many wonderful and unique experiences together in this life. In 30 years we have stayed true to each other, we have been blessed with 2 wonderful children, we have worked together in life and ministry, we have laughed together and cried together. We have served the Lord and lived overseas… and we have walked upon 10 countries together… if you count the USA! To celebrate our 30th anniversary, we took a simple but meaningful trip to St. Louis, Missouri. We stayed in a historic area of the city in a lovely B&B. The photo above is of the place where we stayed. We spent dedicated time together and enjoyed a relaxing day or two and had supper at a fancy restaurant. As with the day we got married, we didn't have a lot of spare money to go on an exotic adventure but we had each other and were satisfied with that! Besides, we just recently got back from a 3 year adventure with the Lord in Eastern Europe! Simple, peaceful, calm and quiet are valuable commodities to us these days! So, let me finish this article by saying to you and the whole Internet world that I love Dawn Nicholas, my wife of 30 years. I am thankful that we have had this much time together and I look forward to whatever the Lord has for us in the years to come. I love you Dawn!