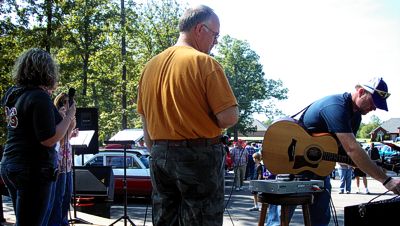 Change in life is inevitable. That is a difficult fact but an honest assessment. Change sweeps through the spiritual world just as it does in the physical. In our life right now we are looking change squarely in the face. I for sure have lived a very dynamic life so in a sense, whether intended or forced upon me, I have learned to accept it. When you are approaching a season of change, how do you let it affect you? Are you despondent and depressed -or- are you hopeful and confident? I must admit that in my life I have reacted in all of those ways and more. Hmmm… good food for thought.
When we look at scripture, there is a lot to be said about change in the light of Biblical teaching. We read in James 1:8 and are warned about how a double minded man is unstable. This might be taken to mean that a person who is unstable or whose thoughts are easily changed has a serious issue. That is an obvious conclusion. In Acts 28:5-7, we see where men changed their minds based upon something they physically observed for themselves. Their conclusion was in err but they were forced to change their minds by what they personally witnessed. So, we as Christians, are also subject to change our minds and direction based upon the influences and circumstances which come our way. I am also reminded of the account in Acts 16:8-10 where Paul was redirected to Macedonia. He didn't intend to go there while he was making his ministry plans for Asia but the Spirit of God changed his course.
In both the spiritual and physical realms there are consequences that accompany change. So, it behooves us to do our best to get things right when we contemplate change in course. This can be perplexing to say the least. In the spiritual world, a Christian should obviously do his or her best to seek the perfect will of God. That is not always an easy thing to do. Often, I personally feel as if I am wrestling with an angel of the Lord as did Jacob a few hundred years ago. See Genesis 32:22-32. I sincerely want God to bless me and my journey through this life and ministry. If I make a wise decision, I have faith that things will go well. If I make a poor decision, I am also sure that things may not go so well. Such a quandary. To every action there is a reaction. To every change there are consequences. At his stage in my life, I have come to think that the only formula which can get us to the best decision in change is to bathe it in prayer, apply scriptural reflection, and sometimes seek the wise counsel of Godly friends. After that, you have to make a decision and move on with faith. We have to trust God to be God and pilot our ship to the next port of life.
Please pray for Dawn and I as we are now making some plans and changes which we believe to be God directed. Change is still not easy for most of us though, even when we know it is the right thing to do. Thank you for your prayers and may God be honored in all that we do… amen.
NOTE: by the way… the photo is of a ministry event held at my home church not long before we came overseas with imb. For some reason, it just seemed to fit the tone of this article.