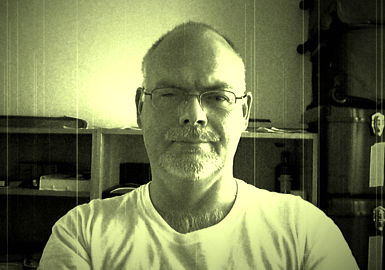 As I sit here in Brno, Czech Republic, I have a lot of things to give God thanks for as I take a little inventory of my 51 years in this life. There is no way to do justice to what He has done for me but if you will indulge me, I'd like to jot down a few things. I will try not to mention too many names because I will certainly leave some out and many of you have played an integral part in developing my character and adding to the quality of my life. Ok, here we go…
First and foremost, I thank God for seeking me out and not giving up on me when I was a younger man. He loved me so much that He would allow His son Jesus to become the substitution for my sin debt and I, though a strong willed sinful man, was smart enough to accept this great gift and am gloriously saved. Amen!
I am thankful for a wife with whom I have lived, loved, and developed a Christian home for more than 28 years.
I am thankful for two wonderful children whom I am very proud of and love with all my heart.
I am thankful to have been blessed with strong Christian friends and role models over the years. Men like Zane, Dale, Mike, and Wes.
I have been blessed to serve the Lord and be a witness on 4 continents and have seen several souls saved through the power of God's Spirit working through my feeble attempts.
I have witnessed the natural beauty of Iguazu Falls in southern Brazil and the Mediterranean Sea from the northern most tip of Africa.
God has protected me when I didn't deserve it and He restored my sight when I was once legally blind.
God has put me in places where I developed lasting friendships with people who are scattered throughout the world and many of these people I consider to be spiritual giants.
God granted me the blessing to see my earthly father pass from this life quietly and then gave me a peace about it which I still do not fully understand.
In ministry, I have been blessed to be a part of 2 churches which God touched and blessed beyond what some think to be "normal" and one of those is my home church today.
In missions, I have seen things which to me were miracles and examples of the power of Almighty God on this earth… no, not at all by my hand but I was a witness.
I hope that you didn't think that somehow I was "tooting my own horn" because that was not the intent… actually, I had very little to do with any of those things. My God has simply allowed me to just get a small taste of His power and glory on this earth. The real reward is yet to come in the hereafter. I purposely wanted to make this a very positive posting and not mention any negative things which have also been a reality in my life… but you know what, we never need to forget that our God is a loving God who is responsible for whatever good things may come to us. Occasionally, we just need to give Him the credit that He deserves… amen.