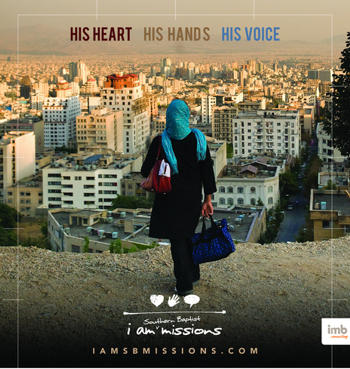 IMB's (International Mission Board's) mission is to make disciples of all peoples in fulfillment of the Great Commission found in Matthew 28:18-20. Over 6,000 people groups – 1.7 billion people – still live with little or no access to the Gospel. IMB is an entity of the Southern Baptist Convention, the nation's largest evangelical denomination, claiming more than 40,000 churches with nearly 16 million members.
History of imb
The Southern Baptist Convention was formed in 1845 mainly to create two mission boards – the Foreign Mission Board and the Domestic Mission Board (now North American Mission Board). This was precipitated by controversy with northern Baptists over appointing slave owners as missionaries. The Foreign Mission Board, in Richmond, Va., held its first commissioning service in 1846. Since then more than 20,000 missionaries have been appointed.
After Southern Baptists assumed support for some missionaries in China, the denomination's missionary efforts grew slowly. The Civil War and the South's agrarian economy made support difficult, and the board often was hampered by debt between 1861 and 1943. Significant growth in the board's overseas work did not occur until after World War II.
Empowered by the support of the Cooperative Program, founded in 1925, and an enlarged worldview, Southern Baptists answered the call, reaching 1,000 missionaries in 1955. Under the 25-year leadership of Baker James Cauthen, global expansion continued, reaching 3,000-plus missionaries in 94 countries by 1980.
In 1976 Bold Mission Thrust was begun as a Southern Baptist effort to evangelize the world by A.D. 2000. From 1981 to 1992, Keith Parks led the IMB to adopt new, innovative strategies to reach restricted nations and unreached peoples.
The Missionary Associate Program in 1961 was created for those not qualified for career appointment. The Journeyman Program, for young college graduates, was begun in 1965 and later expanded into the International Service Corps. Also, the number of IMB volunteers soared far beyond the 1,200 who went out in 1975.
How has God used these efforts to plant with passion? In 2006 alone, IMB workers and their Baptist partners overseas reported 23,486 new churches. And 475,072 people stirred the waters of baptism overseas!